View Erotic Photos
Hide Erotic Photos

To view all of
ForeverLoVeD2015's photos
Sign up now!
Introduction
PUT THIS WARNING ON YOUR PROFILE PEOPLE. GO GOGGLE YOUR PROFILE NAME AND SEE WHY. WARNING: Any institutions using this site or any of its associated sites for studies or projects - You do NOT have my permission to use any of my profile or pictures in any form or forum both current and future. If you have or do, it will be considered a serious violation of my privacy and will be subject to legal ramifications.COLOR firebrick][/COLOR]SexyBitch,, I love it all,,
My Ideal Person
a freak in the sheets
someone who can last for at least 1 hour before u cum lol that can keep it up lol You must love oral.
What are your favorite musicians or bands?:
Five finger death punch, tesla, Rob Zombie
What types of sexual activities turn you on?:
Giving Oral Sex, Receiving Oral Sex, Anal Sex, Sadomasochism, Toys (Vibrators/Dildos/etc.), Urolagnia (Water Sports/Urine), Fetishes, Light Bondage, Hard Bondage, Candle Wax, Spanking, Role Playing, Threesomes, Slave/Master, Mutual Masturbation, Food Play, Making Home "Movies", Participating in Erotic Photography, Handcuffs/Shackles, Breast/Nipple Torture, Clamps, etc., Blindfolds, Leather, Latex, Massage
What factors are most important to you when looking for a sexual partner?:
Sexual experience, Physical attraction, Open to ménage à trois and/or orgies, Sexual appetite, Willingness to freely discuss and try anything, Creativity/Kinkiness level, A little of each
Ever fantasized about having sex with a celebrity? Who? What turns you on about them?: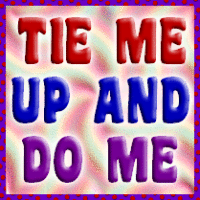 Gordon Ramsey , love to eat him up.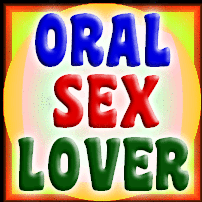 Have you ever had cybersex?:
I've tried it, but it's just not the same.
Information
Sexual Orientation:
Bi-sexual
Looking For: Men, Women, Couples (man/woman) or Couples (2 women)
Birthdate:
January 12, 1971
Hometown:
ROGERS, Arkansans
Relocate?:
Maybe/Yes
Marital Status:
Single
Height:
5 ft 5 in / 165-167 cm
Body Type:
Average
Smoking:
I'm a non-smoker
Drinking:
I'm a light/social drinker
Drugs:
Prefer not to say
Education:
High school graduate
Occupation:
Tree service/ caregi
Race:
Caucasian
Religion:
Other
Have Children:
Prefer not to say
Want Children:
No
Bra Size:
36 / 80 D
Speaks:
English
Hair Color:
Black
Hair Length:
Medium
Eye Color:
Green
Glasses or Contacts:
Glasses
My Trophy Case: