View Erotic Photos
Hide Erotic Photos

To view all of
jenilicious2's photos
Sign up now!
Introduction
I'm a cute, pretty Belizean, 30 y/o; outgoing, fun-loving, transgender, currently on hormone therapy. P.S I am a Non-Pro full time ts easy to get along with. I am a straight forward gurl who don;t give or take BS. Treat people the way i would like to be treated. Life is much too short, and is worthy of living to the fullest. I consider myself a woman fully endowed with inner beauty. I am an honest per; very trust worthy, caring and very passionate. I enjoy meeting people of all walks of life. Nonetheless, I am open to whatever comes my way as long as it is safe, clean and comes with mutual respect and pleasure all based on chemistry. I have acquired many wonderful principles from my family and plan to follow those through for the rest of my life. I am an open minded pleaser, 5 ft 5 in, , std free, HIV negative and plan to keep it that way. I am currently pursuing a degree and also have a full time job. 36] My Gold Membership expired so I am a standard member and I can't view messages or respond to the messages. WARNING: Any institution using this or any of its associated sites for study or projects - you DO NOT have my permission to use any of my profile or pictures in any form or forum both current or future. If you have or do, it will be considered a serious violation of my privacy and will be subject to legal ramifications.
My Ideal Person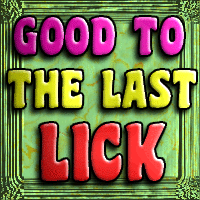 What are your favorite musicians or bands?:
Armin Van Buuren
What location do you fantasize about for a sexual encounter?:
A hotel room
What types of sexual activities turn you on?:
Giving Oral Sex, Receiving Oral Sex, Anal Sex, Light Bondage, Spanking, Role Playing, Slave/Master, Making Home "Movies"
What factors are most important to you when looking for a sexual partner?:
Physical attraction, Experience in a certain role (top/bottom; master/slave), Willingness to freely discuss and try anything, Agreeable to a commitment free sexual relationship, Creativity/Kinkiness level
Have you ever had cybersex?:
I've tried it, but it's just not the same.
Information
Sexual Orientation:
Straight / Prefer not to say
Looking For: Men
Birthdate:
February 19, 1989
Hometown:
Ambergris Caye, San Pedro, Belize
Relocate?:
Maybe/Yes
Marital Status:
Single
Height:
5 ft 5 in / 165-167 cm
Body Type:
Athletic
Smoking:
I'm a non-smoker
Drinking:
I'm a light/social drinker
Drugs:
I don't use drugs
Education:
Associate degree (2 years college)
Occupation:
Nurse
Race:
Hispanic
Religion:
Spiritual
Have Children:
No
Want Children:
Maybe
Male Endowment:
Average/Average
Circumcised:
Yes
Bra Size:
36 / 80 D
Speaks:
English, Spanish
Hair Color:
Brown
Hair Length:
Long
Eye Color:
Brown
Glasses or Contacts:
None
My Trophy Case: