View Erotic Photos
Hide Erotic Photos

To view all of
lnk1205's photos
Sign up now!
Status
Dixon, Kentucky
Looking for a fm or a couple to have some PNP fun with soon
Introduction
we are looking fr a few good friends to party & play with us... if you think you can handle it send us a message... we will see where it goes [bling 700984] [bling 719882] [bling 695338]
My Ideal Person
CLEAN. must be fun & ready to have the time of your life!
we enjoy life and only want to be around those who do too!
we are not here for a long time
we are here for a good time

Tell one of your favorite sexual fantasies. Don't hold back!:
To have a threesome outside, at first only wanted a 3some,
now would like to goto a swinger party and see how it goes!
What types of sexual activities turn you on?:
Giving Oral Sex
What factors are most important to you when looking for a sexual partner?:
A little of each
Ever fantasized about having sex with a celebrity? Who? What turns you on about them?:
Nope only real people <br><br>
<br><br>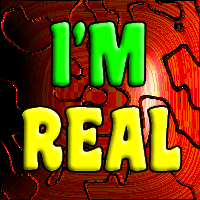 Have you ever had cybersex?:
I have cybersex quite often.
Information
Sexual Orientation:
Straight / Bi-sexual
Looking For: Women, Couples (man/woman) or Couples (2 women)
Marital Status:
Married
Swinger Type:
Sex with others
Speaks:
English, hillbilly
Have Children:
Yes. We do not live together.
Want Children:
Happy with what we have
Our Trophy Case:
| | | |
| --- | --- | --- |
| | His | Her |
| Birthdate: | July 28, 1977 | September 6, 1978 |
| Hometown: | Dixon, Kentucky, United States | clay, Kentucky, United States |
| Relocate?: | Maybe/Yes | Maybe/Yes |
| Height: | 5 ft 6 in / 167-170 cm | 5 ft 3 in |
| Body Type: | Average | Average |
| Smoking: | I'm a non-smoker | I'm a light/social smoker |
| Drinking: | I'm a light/social drinker | I'm a light/social drinker |
| Drugs: | I am a heavy recreational drug user | I am a heavy recreational drug user |
| Education: | Some college | High school graduate |
| Occupation: | pussy whisper | making him happy |
| Race: | Caucasian | Caucasian |
| Religion: | Christian | Christian |
| Male Endowment: | Average/Thick | N/A |
| Circumcised: | Yes | N/A |
| Bra Size: | N/A | 36 / 80 B |
| Hair Color: | Black | Black |
| Hair Length: | Crewcut | Long |
| Eye Color: | Hazel | Hazel |
| Glasses or Contacts: | Glasses | None |