View Erotic Photos
Hide Erotic Photos

To view all of
tara2112's photos
Sign up now!
Friends Network
pr6163

Louisiana, United States
Introduction
[bling 772484] [bling 824975][bling 763160][bling 625181][bling 770516][bling 700386][bling 770614] I am a 53 year young TV/trap. I've been dressing most of my life, since I was ten .I'm bi, and a switch. I am an exhibitionist,and some what of a photo bug. On the dating site I am tara2112,but in the real,non cyber world,I am known as Tara Firma,"An attraction without a parallel".A bit of a fashion-ista And I am an armchair film maker as of recent focusing on amateur porn. I have 82 amateur porn vids I've created, starred in ,produced, etc. along with different various trans, CD's, TV's I've made friends with over the years, meeting a lot of them at my local adult theatre, which is where i go to have awesome anon sex, when I am not busy with other projects. I also have a cam show I have done on and off for like the last seven years that satisfies the exhibitionist in me, and have thousands of shows under my belt. I have a voracious sexual appetite, long staying power ,and a huge girl cock. I used to shave my head and wear wigs but I'm proud to announce that it took over three years, but I grew my own hair back in and I love it! Really makes a big difference. I am a switch domme for females, CD's ,TV's, Trans, etc. and am submissive for the right guy. My Dom half Is a leather clad Dominatrix named Lady Tara . My first sub slut slave came up with the title and It kind of stuck . I have owned a few sub slut slaves so I'm somewhat experienced at it ,but it by no means defines me, as I consider myself a multi leveled, many layered sexual being ,a third gender if you will ,a hybrid caused as a result of my two sexual halves being forged together,but leaning more towards the female side of things. I don't really do the Dominatrix thing too much anymore but am adept at it from the experience I gained Domming over the years.I believe I'm fairly passable as a female .Love dressing ,hanging out and talking with other girls about makeup, clothes ,and other femme things.I also have a group on here that I am the sole mod and creator of. My first sub started the pre cursor to my current group back in 2014 but I recently took over the reigns after she handed it off to me and stepped down. I have since changed the name and it is called "SLUTTUITIVENESS". It was formerly known as TARA FIRMA but I changed it because it shared the same name as my blog and was quite confusing. I am most definitely not into game players. I am very real and am an open book. As you might have noticed by now I have a lot of irons in the fire but I try to remain as accessible as possible,and love comments and questions so fire away Rainbow kizzes,and Goddess bless![bling 829876][bling 828539]
My Ideal Person
The one who finally fucked/fucks me,; (the right way)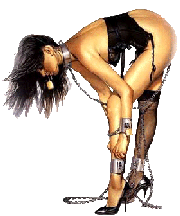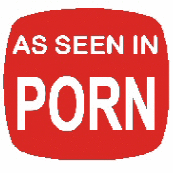 What are your favorite musicians or bands?:
redhotchilipeppers, doors, jimi, justice, starkillers, hypercrush, skeewiff
What types of sexual activities turn you on?:
Giving Oral Sex, Receiving Oral Sex, Anal Sex, Toys (Vibrators/Dildos/etc.), Rimming, Fetishes, Light Bondage, Spanking, Role Playing, Threesomes, Slave/Master, Cross Dressing, Mutual Masturbation, Making Home "Movies", Participating in Erotic Photography, Handcuffs/Shackles, Leather, Latex, Massage
What factors are most important to you when looking for a sexual partner?:
Sexual experience, Physical attraction, Same/similar fetishes, Experience in a certain role (top/bottom; master/slave), Ability to be discreet, Open to ménage à trois and/or orgies, Sexual appetite, Willingness to freely discuss and try anything, Agreeable to a commitment free sexual relationship, Creativity/Kinkiness level, A little of each, staying power
Ever fantasized about having sex with a celebrity? Who? What turns you on about them?:
Paige Daniels.Shes hot and real.
Have you ever had cybersex?:
I've tried it, but it's just not the same.
Information
Sexual Orientation:
Bi-sexual
Looking For: Men, Women, Couples (man/woman), Groups, Couples (2 women), Couples (2 men) or Trans
Birthdate:
March 1, 1968
Hometown:
seattle, Washington, United States
Relocate?:
No
Marital Status:
Divorced
Height:
6 ft 4 in / 193-195 cm
Body Type:
Slim/Petite
Smoking:
I'm a heavy smoker
Drinking:
I don't drink at all
Drugs:
I use some recreational drugs
Education:
High school graduate
Occupation:
slut
Race:
Caucasian
Religion:
Alternative
Have Children:
Yes. We do not live together.
Want Children:
No
Male Endowment:
Long/Thick
Circumcised:
Yes
Bra Size:
32 / 70 B
Speaks:
English
Hair Color:
Blonde
Hair Length:
Medium
Eye Color:
Green
Glasses or Contacts:
None
My Trophy Case: