View Erotic Photos
Hide Erotic Photos

To view all of
toni3686's photos
Sign up now!
Introduction
[COLOR deeppink][/COLOR][SIZE 5][/SIZE][U][/U][COLOR [bling 561486]crimson][/COLOR][SIZE 10][/SIZE]gosto muito sexo em termos geral ver ; fazer ; masturbar ; chupar ; etc com gente saudável e sincera viva ou deixe viver....[SIZE 10][/SIZE][COLOR red][/COLOR][member tony 3686 adoro..][photo tony 3686 ][bling 627217][COLOR tomato][/COLOR][bling 651723][bling 651163]
My Ideal Person
gente bonita e gostosas para curtir a

vida. I LOVE BCC ....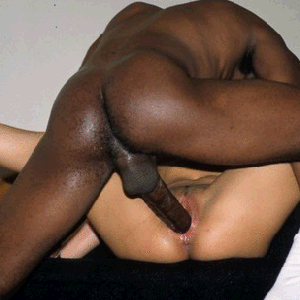 \ 8b

Tell one of your favorite sexual fantasies. Don't hold back!:
ela fazendo filme porno
What types of sexual activities turn you on?:
Giving Oral Sex, Receiving Oral Sex, Toys (Vibrators/Dildos/etc.), Fetishes, Threesomes, Mutual Masturbation, Making Home "Movies", Participating in Erotic Photography, Voyeurism
What factors are most important to you when looking for a sexual partner?:
Sexual experience, Physical attraction, Same/similar fetishes, Experience in a certain role (top/bottom; master/slave), Ability to be discreet, Sexual appetite
Ever fantasized about having sex with a celebrity? Who? What turns you on about them?:
shanay twain
Have you ever had cybersex?:
Unsure/Prefer not to say
Information
Sexual Orientation:
Straight / Bi-sexual
Looking For: Women, Couples (man/woman), Groups, Couples (2 women) or TS/TV/TG
Marital Status:
Married
Swinger Type:
Sex with others
Speaks:
English, Italian, Spanish, PORTUGUÊS..
Have Children:
Yes. We live together.
Want Children:
Maybe
Our Trophy Case:
| | | |
| --- | --- | --- |
| | His | Her |
| Birthdate: | June 5, 1968 | March 1, 1977 |
| Relocate?: | Maybe/Yes | Maybe/Yes |
| Height: | 185-187 cm | 185-187 cm |
| Body Type: | Athletic | Athletic |
| Smoking: | I'm a non-smoker | Prefer not to say |
| Drinking: | I'm a light/social drinker | I'm a light/social drinker |
| Drugs: | I don't use drugs | Prefer not to say |
| Education: | Associate degree (2 years college) | Current grad school student |
| Occupation: | BANCARIO... | SECRETARIA... |
| Race: | Prefer not to say | Prefer not to say |
| Religion: | Christian | Christian |
| Male Endowment: | Average/Average | N/A |
| Circumcised: | Yes | N/A |
| Bra Size: | N/A | |
| Hair Color: | Brown | Black |
| Hair Length: | Short | Long |
| Eye Color: | Green | Brown |